A list of the top places to work in Australia was recently released.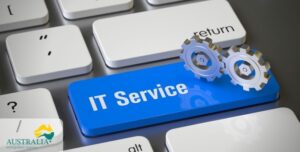 There are international companies with locations in Australia as well as small start-ups on the list. The number one company is Cisco, an IT and networking company with over 1,000 employees. Cisco Vice-President Ken Boal said, "We've improved our results by listening to our employees and improving our workplace culture." Trust, transparency, and the purpose to power an inclusive future helped them reach the number one place.
There are many opportunities for you and your family in Australia. Contact the Australia Immigration Agency for help applying for the required visa to live and work in Australia. They will make sure your application is free of errors and submitted in a timely manner. 
Salesforce has been ranked in the top two for the fifth year in a row. The company was founded with a purpose beyond just making a profit. The commitments for the community, equality for all, and a healthy culture keep the company at the top of the list. The third-ranked company, SAP, is consistently at the top of the best places to work list. Tuition reimbursement, flexible hours, healthy exercise initiatives all create a work environment that balances accountability with freedom.
MARS Australia ranked fourth on the best places to work report. Workplace culture, along with trust and pride in work are vital indicators of what makes it a desirable work environment. If you are looking for a better career opportunity, consider Australia. The Australia Immigration Agency will provide you with professional advice concerning temporary and permanent residency visas. Contact them today!